About NC House District 64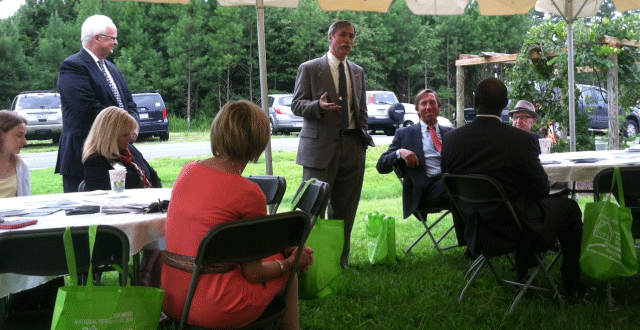 Rep. Steve Ross www.rossfornchouse.com Republican Candidate for NC House District 63 & Rep. Dennis Riddell Republican Candidate for NC House District 64 have been working together in Raleigh for Alamance County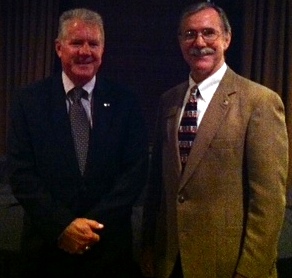 Maps of Alamance County District 64 and District 63 can be seen using a .pdf reader.

The boundaries of NC House District 64 and District 63 have recently changed. Every 10 years the boundaries of the NC House, NC Senate and US House districts each are "redistricted" to reflect current census population data. Following a liberal court mandate requiring redistricting our NC House and NC Senate district lines were once again redrawn in 2019.
Based on the 2010 census population count NC House Districts 63 & 64 will now each include a few different voting precincts within Alamance County. This gives district 64 a total of 50.01% (totaling 75,592) of the counted population (totaling 151,131) all within the county of Alamance.

The new district contains these precincts
How does this affect the voters of Alamance County?
For the 2020 election, the following precincts are in District 64:
Patterson - vote at Sylvan Elementary School, 7718 Sylvan Rd. Snow Camp
Coble - vote at Alamance Civitan Club House, 3328 Dr. Pickett Rd. Burlington
Albright - vote at Mt. Hermon Community Center, 3735 Bass Mtn. Rd. Graham
South Newlin - vote at Chatham Friends Meeting, 4507 Greenhill Rd. Snow Camp
North Newlin - vote at Eli Whitney Recreation Center, 4110 E. G'boro-Chapel Hill Rd. Graham
North Thompson - vote at Swepsonville Fire Station
South Thompson - vote at Salem UMC
North Boone 2 - vote at Twin Lakes Center - The Chapel, 3801 Wade Coble Dr. Burlington
West Boone - vote at Church of God, 1101 Joyner St. Gibsonville
North Boone - vote at First Baptist Church of Elon, 621 E. Haggard Ave. Elon
South Boone - vote at Smith Elementary School
Central Boone - vote at Holly Hill Baptist, 2818 Edgewood Ave. Burlington
Boone 5 - vote at People's Memorial Christian Church, 247 North NC Hwy 87, Burlington
Morton - vote at A-O Community Center, 3211 Osceola Rd. Elon
Burlington 5 - vote at Grove Park Elementary School
Burlington 7 - vote at Elmira Community Center, 435 Tillman St. Burlington
Burlington 8 - vote at Kernodle Senior Activities Center, 1535 S. Mebane St. Burlington
Burlington 10 - vote at St. Pauls United Methodist Church
Precincts divided between districts 63 & 64
Melville 3 - vote at Audrey Garrett Elementary School

All other Alamance County Precincts are in District 63. The Republican candidate for District 63 is, my good friend, former Mayor of Burlington and City Councilman Rep. Steve Ross. If you live in District 63 please visit Steve's website at www.rossfornchouse.com
Still not sure about the current standing of your precinct? The NC General Assembly can answer that question for you.

Simply follow this link to the Zip Code Lookup for your legislators.