March 3rd Republican Primary
Re-Elect Our State Representative Dennis Riddell
A Proven Conservative - A Name You Know - A Name You Can Trust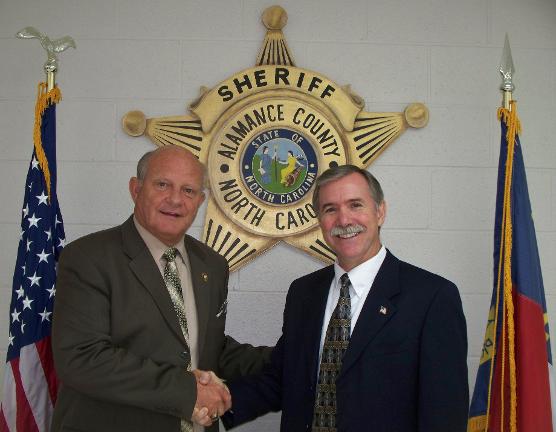 "Dennis Riddell has done a fine job for the people of Alamance County. He has my full support"
- Sheriff Terry Johnson -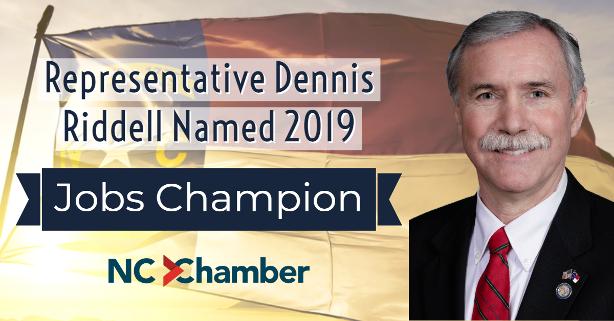 In 2017 I received the "Representative of the Year" award from the Children's Advocacy Centers of North Carolina. This past year they again recognized me with their 2019 "Legislator of the Year" award. This recognition resulted from my efforts over several years, working through multiple NCGA sessions, to update our laws to better prevent and protect children from child abuse, sexual assault, sex trafficking and to give victims of these crimes their day in court.
I am working for you in Raleigh.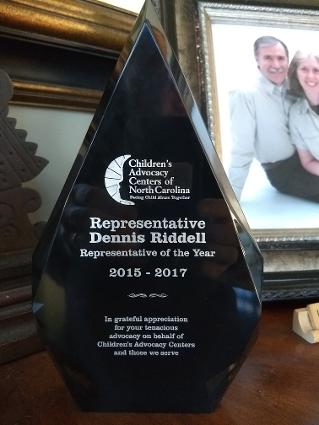 "I will be a strong voice for the hardworking taxpayers, businesses and families of District 64."
This website is paid for by Riddell for NC House 64